About dispensary
Vireo Health of New York Albany
Vireo Health is a physician-led company dedicated to providing patients with best-in-class cannabis products and patient care. We merge medical, scientific, and engineering expertise with our passion for cannabis. Vireo's locations feature teams of patient care experts and licensed pharmacists who consult with patients to make sure they get the right dose for their needs. The Company's founder, Kyle Kingsley, MD, is a board-certified emergency medicine physician, serial entrepreneur, and inventor. He was inspired to launch Vireo after encountering numerous patients who successfully used cannabis to effectively alleviate their pain and suffering. Initially a medical cannabis skeptic, Dr. Kingsley's position on the issue evolved over time, as he delved into the science that was absent from his medical school training and became intrigued by the small, but building body of clinical evidence around the medical use of cannabis as well as the increasing number of real world patient stories he observed first-hand. The Vireo team is now focused on increasing awareness about the number of deaths caused each year from the use of highly addictive opioid pain medications such as oxycodone, morphine, hydromorphone and the illicit, related street drug heroin and conducting research on how medical cannabis could be used as a replacement to opioids.
Leafly member since 2016
debit cards accepted
storefront
UFCW discount
ADA accesible
veteran discount
medical
dispensary Hours
monday
tuesday
wednesday
thursday
friday
saturday
sunday
10am - 5pm
10am - 5pm
10am - 5pm
10am - 5am
Closed
Closed
10am - 5pm
Photos



Show all photos
13 customer reviews
review this dispensary
During these times, it is very comforting to work with a place that treats you like a human. I'm new to this and still figuring things out. I've had questions, alot of questions and each has been met with compassion, understanding and answers! Thank you all so much for your help and knowledge! See ya soon!
Dispensary said:
Thank you for your note. Customer service is important to us and we're glad to hear you've had such a positive experience! Blanchard50
on February 20, 2020
Vireo Health staff are very knowledgeable and helpful. I feel so grateful for being able to access their products and assistance without having to travel great distances for the relief I've been desperately needing. Thank you all
Dispensary said:
Thank you for your review!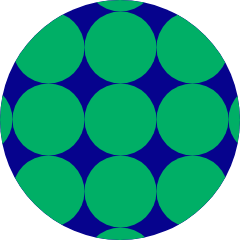 TheDone4
on February 10, 2020
Although this place is in a less than convenient location for me, the oil they sell is the strongest I have found anywhere in NY for the best price I have seen. Will definitely go again!
Dispensary said:
Thank you for your review!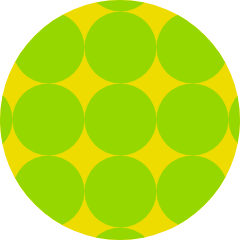 unclebrian_
on January 28, 2020
Vireo seems to have changed over the past two years. My first time there recently and the older reviews I've read don't seem to represent my experience. I was happy with the space, staff, service and script. They assured me they no longer use MTC in the vape products. Prices seem to have come down drastically compared to older reviews but could still come down a little more even with the discount.
Dispensary said:
Thank you for your review! WarfRat221
on September 19, 2019
The staff is great. Very helpful and always polite with any questions I may have. "EM" is awesome to deal with and always helpful. I have noticed a very positive change over the past few months with this dispensary and it continues to get even better with each visit. Both myself and my two dogs ( pet formula cbd) use products from vireo with excellent results. I highly recommend the pet cbd for any dog suffering from arthritis. Dramatic results in my 11 1/2 year old yellow lab. Very positive with my 8 year old husky and her anxiety. For myself the treatment has worked tremendously for very severe post back surgery pain. Sure beats taking 320 Dr prescribed oxy a month. I have used vape from another dispensary in the capital district and felt discomfort in my lungs following use. I haven't had ANY problems with Vireo vape cartridges or refill solution. The oral solution I tried worked very well on a shoulder injury that cortisone shots could not suppress. I strongly recommend Vireo and its staff for your medical medicine. Thank you "EM" for all of your help in finding the correct solution for my medical needs.
Dispensary said:
Thank you for your review!
see all reviews