About dispensary
Desert Bloom Releaf Center
Desert Bloom Re-leaf Center is a holistic healthcare facility licensed by the State of Arizona to dispense medical cannabis. We also offer related products and healthcare services. First Time Patients: Choose From: BOGO GRAM of Regular Flower BOGO 1/8TH of Regular Flower or BOGO 1/4 of Regular Flower Wake N Bake (7am-10am, 7pm-10pm) **15% off all Concentrates. WSL! Everyday Deals: **Buy 4 Pre-Rolls, Get the 5th one Free! WSL! **15% off edibles and cartridges Seniors, Students & Veterans - 10% off all Regularly priced items in store! Birthday Gram ** Stop in on your Birthday and get a free gram on this house! Patient Referral ** Refer a Friend and get a pre-roll as our way of saying thanks! Open Daily from 7am-10pm We Deliver!
Leafly member since 2013
ATM
storefront
ADA accesible
veteran discount
medical
dispensary Hours
monday
tuesday
wednesday
thursday
friday
saturday
sunday
7am - 10pm
7am - 10pm
7am - 10pm
7am - 10pm
7am - 10pm
7am - 10pm
7am - 10pm
Photos




Show all photos
145 customer reviews
review this dispensary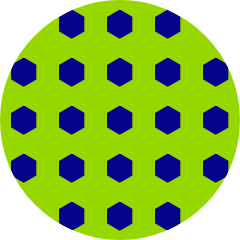 This dispensary has been skirting the line with regard to acting in accordance with state and federal law for many years. I am completely unashamed to say that I have reported Desert Bloom to AZDHS for multiple infractions. On 4/30, I witnessed a man enter the dispensary, asking for "Chauncey." The man never showed any ID, and was ushered back, before all of the other patients who were waiting. Today, 5/27, I called in a pick up. When I entered the dispensary, I presented my ID and mentioned that I had called in a pick up. 5 minutes later a very rude women, claiming to be the manager came out and asked for me, loudly. She explained, again loudly, that I had called in my order less than 10 minutes to checking in, and that I would be waiting in line like everyone else. This was shocking, as I had never asked about the wait time. I then told the manager that I was fine waiting, but that she should have been more professional and tactful. At this moment, another customer called me an "asshole." The manager then said that she didn't have to serve me. I have since tried to connect with another manager. I believe this business is screening its calls. I finally spoke to Jesus, who told me to "fuck right off" if I was going to go though with my complaint to AZDHS. This is a sham dispensary. Menus are never updated. Customer service doesn't exist. Security won't wear a mask or gloves, and neither will employees. Furthermore, the product at Desert Bloom is of INFERIOR quality. Spend your money elsewhere.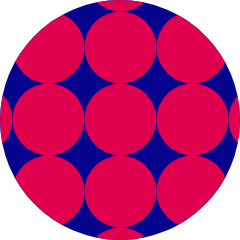 Benjamin520
on May 24, 2020
You can tell which reviews are bogus. They talk about how "cool" or "awesome" the employees are, but fail to mention actual, specific products. If you have a brain, this should tell you something. Patients go to dispensaries to purchase medicine, not to pay for the privilege of meeting "cool" people. I SINCERELY HOPE THAT AARI SEES THIS, BUT HE PROBABLY WON'T. IF HE IS ON-SITE (WHICH IS RARE), HE'S USUALLY TOO BUSY GETTING HIGH FOR FREE BEHIND THE BUILDING.
see all reviews