Reviews
229
4.6 out of 5 stars
Quality 4.7
Service 4.6
Atmosphere 4.6
Quality products! Love this store and their helpful staff 👌
CertifiedPeach
on 2018 M11 9
Fast, friendly service with no frills needed!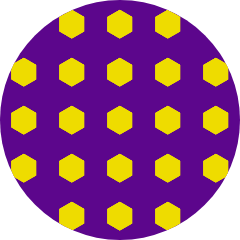 Doyouevensmokebro420
on 2018 M08 31
Weed was good and the inning outside for the parking lot looks kool but I didn't really like the inside. Confusing and bad fungshui
CoreyBaker1
on 2018 M08 31
yikes, this was one of the best spots in se. seems like it was run into the ground...what a difference 6 months can make...
This is a good neighborhood dispensary with good prices and a reasonable selection for its small size. The person who worked with me there was knowledgable and friendly, though wasn't exactly a scientist when it came to pain options. That's fine though as they really knew the flower they had there, and went into their general process for making pre-rolls (they take the bottoms of jar when they get low and create new types by combining strains). They had some good flower and you can do pre-order, which is nice. Not the most spacious place, so I didn't want to linger, which is unfortunate since I like to really take my time and consider as much as I can.
Pdxbudman441
on 2018 M06 1
Was told I could not return defective oil cartridge because of a 5-day return window I missed.
This is my first time visiting Foster Buds. budtenders are great!! Deals is great also! Will def shop here again :)
HOLY ELEPHANTS BATMAN!!!!! Forbidden fruit from your Elephant shelf is the dope as F%*K. Seriously, some of the best flower I smoked. When is the other store gonna get some, it's closer to me. Don't mind driving if I have to but thought I would drop a line a hook it up. First review on leafy. Gave it to you!! Cheerz KnucklesCalzone
on 2018 M01 6
Great place with great folks.
HighPotential6488
on 2017 M12 8
This spot has some of the most well-trimmed, high-quality, top-shelf bud I've encountered in Portland. The few times I've been in, the budtenders were very friendly and welcoming. Prices are definitely on the high side, but the quality does not disappoint.