About this dispensary
Green Man Cannabis - Santa Fe
Green Man Cannabis is a multi-award winning dispensary with 2 locations in the Denver area, with many accolades in the HighTImes Cannabis Cup, Rooster mag THC Awards, and more! We pride ourselves in premium cannabis quality and the best-in-class customer service. Thank you for Choosing Green Man Cannabis as your dispensary of choice!
Leafly member since 2015
ATM
storefront
ADA accesible
veteran discount
recreational
dispensary Hours
monday
tuesday
wednesday
thursday
friday
saturday
sunday
9am - 7pm
9am - 7pm
9am - 7pm
9am - 7pm
9am - 7pm
9am - 7pm
9am - 7pm
Photos


Show all photos
16 customer reviews
review this dispensary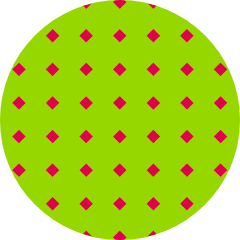 SirSmokealot1111
on March 19, 2020
I had ordered online and called to confirm they had product however they wanted to charge $90 a quarter instead of the $70 Online. They tried to say it was tax. I added the tax and it still did not add up. Many locations don't want to honor online pricing on leafly. I used to frequent this place, but not anymore. Quality weed but want to charge out of staters higher amounts than locals as well.
Dispensary said:
We apologize for the misunderstanding. We can assure you we do not charge higher prices for out of state customers. Our in-state customers pay the exact same price. As some of our online menus do not reflect our state and other local sales taxes, we try our best to inform the pre-tax pricing on our online systems. For future reference, please feel free to call the store ahead of time to check accurate pricing. Thanks for shopping at Green Man Cannabis. Jeffersonkc
on July 3, 2019
I had already been to the South location and loved it so I expected this place to be as solid. It was. Kristna(I know Im probably butchering the spelling) was super cool and knowledgeable. I dont always remember the interactions I have at dispensaries so when I do, it must have been a good one. I got Starkiller, Grape Soda and Chemy Jones. All 3 are awesome, well grown and cured. Exactly what I as looking for. Top notch shop. This is one of the good ones. JeffersonKc
Dispensary said:
Thanks so much for shopping at Green Man and leaving a great review!
Nearly everything about this place seemed really mediocre. The prices are just "okay", as is the variety and quality of their products. And to make matters worse, I felt incredibly rushed by staff when I was browsing. Now, I am a reasonable dude, and I understand the need to get customers out of the door if they linger a little too long, but I had been there for less than ten minutes. The bottom line is that there are too many great dispensaries in the area to waste your time with this second-rate place.
see all reviews