Reviews
1429
4.8 out of 5 stars
Quality 4.8
Service 4.9
Atmosphere 4.8
Best place in Corvallis to get weed. Very knowledgeable staff and dank nugs.
It's the best dispensary in town if you can afford it
Dispensary said:
Thank you for your review Libbyhelen!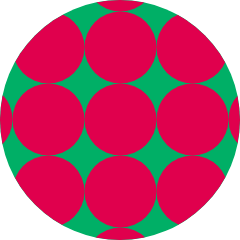 Hellawestcoast
on 2019 M10 22
This is the best dispensary ever!!!
Dispensary said:
Thank you so much Hellawestcoast! We aim to provide top-notch service to all our community members!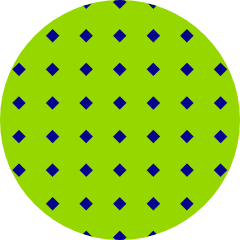 Marrs_Quasar
on 2019 M10 21
Friendly staff
Dispensary said:
Thank you for your kind words Marrs_Quasar!
Great vibes good product
Dispensary said:
Thank you for your review Superion! We'll try to keep those good vibes flowing!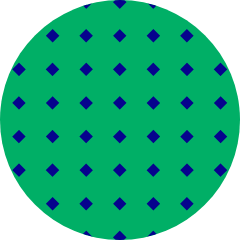 I'm sort of confounded by this place. They've definitely upbranded successfully, it's got a modern clean look to it and the budtenders are generally much more professional and sophisticated than your average weed store. They know their stuff, certainly. It's a place you'd take a friend or relative curious about herb but not wanting to enter a patchouli soaked den of wookies. My complaint isn't even the fact that it's crazy expensive - which it is, certainly, you're paying a premium for the Apple Store ambiance. That would be totally OK if they brought the heat consistently but unfortunately they just don't. The growers they feature are OK for the most part, like I get the appeal of Resin Ranchers' flower even if it smokes horribly. Northwest Artisan is one I've been pretty impressed with, and Deep Creek and High Noon are pretty well regarded in the generally weak OLCC grower portfolio. But if you're still charging $60 an eighth in this day and age, which seems insane to me, at least make sure the flower is fresh. I recently bought some weed there at top shelf prices that was harvested in February. Almost a year old at this point. That's nuts. I suspect the flower just isn't moving much at these prices, though there's been a few interesting things I've wanted that disappeared quickly. Perhaps it's just flower that's overpriced and everything else is reasonable. I hesitate to criticize too much because it's a nice shopping experience and I like the crew, but dang, bring in some better flower and price it more reasonably so it stays fresh. I guess at the end of the day it's the sizzle, not the steak. Also the "fresh drops" program is a good way to build interest and keep people coming through for the new new but often times even those are months old. I know that's part of the OLCC bureaucracy but most shops put up new flower frequently with no fanfare that's been tested a week or two before. I'd definitely go out of my way for amazing flower even at the inflated prices but nothing recently has been attractive enough for me to do so. It's always busy though so what do I know!
Dispensary said:
Hi Sxntoxr! We really appreciate the feedback. You have provided us plenty of points we can work to take into consideration within our buying practices. The harvest date is a reflection of when the grower physically takes the plants down and our growers generally take 6 weeks to hang dry and cure to the delicious taste and smell that is a result of these conditions. We then intake these products in 1/4-1 lb batches at a time and the varieties tend to turn over no more than 60 days from the date of intake. This process allows us to keep our flower as fresh as possible from the time we receive it from the grower which is generally nitrogen sealed or kept in glass jars stored in a dark environment at 65 degrees. We also place 2-way humidity control packs with each strain to maintain its humidity between 45-55%. It's kind of like wine, cannabis can get better with age as long as the storage conditions are right. As far as the products/strains that haven't been maintained. Please reach out to us and email info@highquality.life we want to do our best to give you the consistency you deserve while providing something new for you to look forward to. Again, we greatly appreciate your review, we love your choice of vendors you've grown to love and will double down on our efforts to maintain them and enhance your selection.
I've been to High Quality many times, but their prices keep going up. They have good quality, but at $18 per gram (on some strains), it is the highest price for bud in Oregon! Their bud is no better than anyone else's, so I'm not sure why they're charging so much. I'm all for capitalism, but geez!
Dispensary said:
Hi Harp! We appreciate your feedback. Although it might appear now that we list prices on all of our jars, we have maintained our prices across brands that are as low as $8/gram for recreational or $5.71/gram if you buy our value flower 1/8ths. When visiting dispensaries who carry Resin Ranchers you will commonly see them priced at $18. We strive to be as competitive as possible while maintaining the quality of our selection and want you to receive the value you deserve. A few fun things we offer include "Deli Style" Where you can ask for any dollar amount of a strain to fit your budget. "Cumulative pricing" Where you can mix and match strains and still take advantage of the discount when buying a 1/8th or more. "Baker loyalty points" Where you receive $5.00 off your order every four visits. We also offer a myriad of daily deals and monthly specials.
Amazing selection, shout out to Dave for recommendations!
Dispensary said:
Thank you Joey234111! We appreciate the kind words!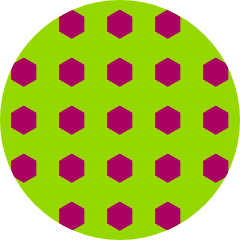 williamwhitaker
on 2019 M09 20
very friendly and knowledgeable staff. good products at good prices. always a convenient experience. I would highly recommend trying them out to anyone!
Dispensary said:
Thank you for your kind words and the reccomendation williamwhitaker! Happy to have you as a community member!
friendly staff, great products!
Dispensary said:
Thank you for your review TenorSaxZ!