Reviews
32
4.9 out of 5 stars
Quality 4.8
Service 4.9
Atmosphere 5.0
Isaac3187rak
on 2019 M07 4
some of the best strains in the world
Super dank buds!! Professional, friendly, & knowledgeable staff.
Love MC and Naturaleaf, Have been to both frequently and always enjoy the flower and hash! Everything is high quality for great deals!
I enjoy MC Caregivers and Naturaleaf. I have been a member of Naturaleaf for a little over 2 years. I have been getting slightly frustrated over the size of the buds. I remember when the bud size was a decent size, now I am wondering when popcorn buds became the standard. It's frustrating when other shops sell their popcorn buds for a discount price yet we are expected to pay full price for tiny buds and shake. It seems like every batch is the bottom of the jar. The workers are wonderful and I am honestly only staying on board because of the fantastic service I received (shout out to Rainbow at Naturaleaf). Having constant strains is also a plus but the bid size is an absolute downfall.
Dispensary said:
Good Day, Mrs. R! We have recently incorporated slightly different nutrients into our grow process. While the outcome of the strain smokes the same, the appearance is slightly different. We appreciate you giving us honest feedback, and we are working to rectify this situation-- so we can continue bringing you quality product. Thank you for your patience during this transition & your support over the years! -The Naturaleaf/MCC team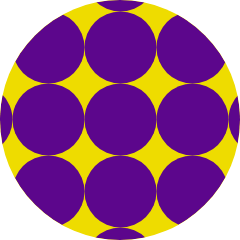 smileyface045
on 2018 M09 11
They are by far the best dispensary in the Springs! I love them because they are close to home, the staff is wonderful, they have great products, and not to mention, massage chairs for the patients to use at anytime! MCC values their customers, and are always helpful! Thanks for always making my visit above and beyond!!
Dispensary said:
We are so happy to hear about your postive experiences at MCC! THANK YOU so much for mentioning the massage chairs and relaxation area! Bring your friends (:
I might be blind but it wasn't easy to find the right building but once I got there, thumbs up! I enjoy the smaller shop feel. It feels more personal to me...like the store is open just for me, I won a contest or something...anywho, great selections here and while I wanted to propose to the gal behind the counter lol, she truly was awesome and helped narrow down the correct strain for me vs pushing me towards something not useful to me, just to make a sale. I appreciated how she knew 2 strains that weren't in stock would be good for me so instead of trying to sell something that really wouldn't work, she said to stop by or call by blah blah next week for those strains...that's gold to me! Good staff, good products, go check them out! PS: Purple Haze :) Can't go wrong when you're named after a Hendrix song!
Dispensary said:
'High' Zoiks! Thank you for taking the time to review us! We appreciate the kind words & we'll be sure to pass it along to our budtender! Purple Haze is definitely a crowd favorite, and remember--we get new strains in weekly, so make sure you stop in again soon! All the best! - The Naturaleaf Team :-)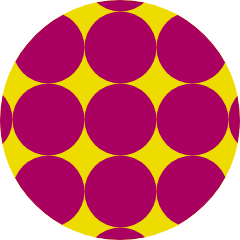 bubblingbabs
on 2017 M10 22
I love that it is very discreet and off the main road.
Dispensary said:
Good Day, 'Bubblingbabs'! Yes, we are super discreet-located right off North Academy- yet easily accessible! Find us at 5875 Lehman Dr suite #100! We have great deals daily, so make sure you stop in again soon! -The NL Team
I really enjoy the staff that works there and sometimes I get to see the cute dogs! Everyone knows their products and they are especially great at recommending products!
Dispensary said:
Hey there, 'Reflecshaun' (nice name/wordplay btw ;-)) We appreciate you as a patient & thanks for reviewing us! We try to hone in on patient needs for sure! Make sure to stop in again soon, and ask about our new(er) sign-over incentives! Happy holidays!
New favorite dispensary. the peopleare great, flowers get and the prices are great as well. Definetlysuggest this place
Dispensary said:
Thank you for the review, Vicpie17! Happy holidays!
The staff is absolutely wonderful. The store is quiet and clean. They have complimentary water and tea.
Dispensary said:
'High' Bellyrina! Thanks for shopping with us! Yes, enjoy complimentary beverages & next time make sure to relax in our massage chairs too! Thanks again!