19 reviews
---
Quality |
Service |
Atmosphere |
Review this location
Love this dispensary! The budtenders are well educated on medical cannabis use plus the discount for disabled is outstanding! Best prices I've been able to find so far!
Great investment for the south side. Great location and bud-tenders are very personable Great discounts available. .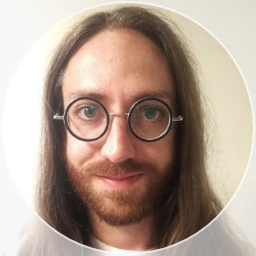 My name is Jacob and I work for Mission's national call center 1-833-POT-HELP. We work with the Mission IL crew on the daily answering customers questions and filling orders. Mission IL are super kind and pleasant people to work with and are always ready and willing to help customers with their needs and questions. They are all very knowledgeable of their stock and full of cannabis 101 ready for any questions necessary! No question is to big or small for the IL team! Working with Mission IL is a pleasure and makes me proud to be a part of the Mission team!
It's close to home so I go often. Everyone is friendly and answers any questions I have. Good prices and quality products for the area of Chicago it is in. Would definitely recommend other patients to come here.
Great help to patients low income and disabled Care for doing the best to please customers
They added awesome looking displays which seem to be super helpful especially for new patients! The staff is always super nice and the ambiance is simple but very appealing and warm... Luis, Jondae, Alvin and Rick are very welcoming!
I was introduced to this method of pain management by my doctor and now I wonder why I never tried it before. I was dreading the idea of going all the way to the Northside when I found out there was a dispensary on the Southside not too far from me. When I went to the Mission facility, I was surprised (and impressed) at how professional, knowledgeable, and friendly they were. I was not rushed at all by the customer service agent, and with this being the first experience I had with medical marijuana I had a lot of questions. They were extremely patient and encouraging. Not only would I recommend this facility to friends and family, I have recommended it. I have been a few times now, and the service is always the same. I wish I could give this gift to everyone who experiences my level of pain; you've helped give me my life back. AWESOME, keep up the good work!
Great hash, player discounts, and the best dispensary to dip your toes into the market and find yourself medicinally wise. I switched here twice, not just for location but for their mission to bring dispensaries into the south side chicagland area and great products and discounts for qualifying patients
The staff members of Mission are knowledgeable and helpful. They are quick to respond to questions and to provide information. They will provide information about the composition of the products that they sell which is important to have when selecting the right product for one's condition.
1
2
page 1 of 2
next