Follow
Pickup available
Nectar - Hall Blvd
Pickup available
503-626-2163
Reviews
272
4.7 out of 5 stars
Quality 4.7
Service 4.8
Atmosphere 4.8
Great
DO NOT TRUST THE PRICES SHOWN HERE! You will be sorely disappointed when you find out they dont have the amount available as advertised here or for the price listed for it. Buyer beware
Dispensary said:
We apologize for the inaccuracy of the Leafly Menus. We encourage you to visit nectar.store and view live menus for each of our locations!
LOVE! LOVE! LOVE! super friendly staff and knowledgeable! they know exactly what to look for😄☺️
Always love comming here. Always leave Super Happy! Thank you!
really bummed I did not read testing info on last purchase harvested 11/18 last November tested 8 13 19 almost a year old and taste like it this is the second time apple valley product was year old like it was frozen , my take beware of sales specials and read label my fault for not reading label and trusting too much
Dispensary said:
We offer a 100% satisfaction guarantee on every product that we sell. As a member of our Loyalty Program, you are welcome to exchange this purchase for something better suited for you. Thank you for taking the time to share your experience, as this kind of feedback helps us to get better.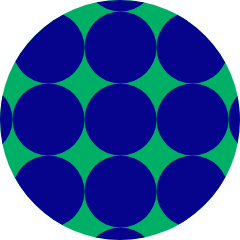 CarrieCollins79
on 2019 M09 20
clean upbeat and friendly ThomasK1337
on 2019 M09 13
They da best!
Devastated. Kiosk doesn't send the info to the workers so if you spend time looking, don't even try. Additionally, they don't have the products listed in said kiosks. Cards are no longer accepted either.
Dispensary said:
We are sorry to hear about this experience! We will provide this feedback to Dutchie about their kiosk ordering service. If you would still like to skip the line, feel free to order online via nectar.store!
I have become a loyal customer of this location. The people are always friendly and helpful and there is always a good deal to be found. The staff is very knowledgeable about all the different options. Today I was served by Elaina and she was great. Kristen_Ronald
on 2019 M09 4
it was a lot of fun a lot of items to choose from quality service clean flower the Doctor Dabs left me feeling good thank you