Reviews
94
4.6 out of 5 stars
Quality 4.7
Service 4.6
Atmosphere 4.6 Mrsnevarez
on February 28, 2020
I love the people and most of all the product
CPB5079
on February 10, 2020
Great bud tenders!
Dispensary said:
Thank you!
ellehadariot
on February 6, 2020
Probably my favorite dispensary. I really like all the staff and they have a great points system. The flower is always good and you can get good priced ounces. They have a ton of edibles and the staff is extremely knowledgeable about the product. Highly recommend!
Dispensary said:
We appreciate you taking the time to review us! Hashbrown2050
on February 3, 2020
I loved this place for it be a rec/med nobody treats you different all around chill place
Dispensary said:
Thank you, Hashbrown2050. We love all our patrons
Justinvguitarguy1991
on January 31, 2020
Every time I enter this great place I'm always greeted by very friendly and knowledgeable staff! The building is very clean and extremely comfortable and professional. They make recommendations and the strains are potent and very well priced! My go to dispensary! I won't go anywhere else!
Dispensary said:
And we have the greatest customers, which makes it a great job. Thank you for the kind words! Thresher24
on January 31, 2020
I loved the fast and friendly service. Even though it was my first time, while having my card processed, the staff was at best by keeping me entertained. Whether it was the deals they had or just their good products, I felt welcomed.
Dispensary said:
We're happy to have been of help! Thank you for taking the time to review us here on Leafly flintcrow
on January 21, 2020
Quality products, excellent customer service and great selection. I was recommended to this place for their indica selection and they didn't disappoint. Highly recommended.
Dispensary said:
Thank you for rating us! Rollie803
on January 16, 2020
I like this place. Good atmosphere and vibe. The selection is okay with flower but their carts, wax, shatter, etc is out of this world! I was very pleased to purchase a 1000mg cart for $30. The last place I used to shop at charged over $40. The budtenders are pretty chill and very informative! So far I have not had a bad experience (knocks on wood) The only issue I do have is that this location is quite small.
Dispensary said:
Thanks a lot for the review!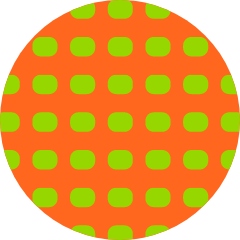 Went into the Quincey location for Medical. Started to shop, the bud tender was being grumpy about letting me smell the product. He said rudely that I couldn't touch the bud. I replied that I was smelling and not touching anything. I had mentioned that the last time I was in, that I was allowed to smell the product. He said it was new policy. I said it sounded like bullshit. He said if I wanted I could ask the manager. So I took him up on his offer and decided to hopefully get someone with some curtsey for customers. I explained what had just accrued to the manager, he apologized. He tried to assure me after the experience. But I had gotten a bad vibe from the initial bud tender, and just wanted to get my medicine and leave. The manager had let me smell the product to make my decision. And given discount on my purchase for the experience with the first bud tender. So the whole incident with the first bud tender was for nothing! And for someone with P.T.S.D. that's not cool! Really doesn't want to make me return to repeat that kind of service to me. So I'm strongly considering taking my money and future business to a different competitor that's welcome to people examining their product (since dispensaries are charging fine wine prices, customers should be able to examine the product by looking and smelling for helping in the decision of making a costly purchase). So if any of you run into a big guy with blonde hair and a beard, kinda looks like Santa Claus, I would get a different bud tender and hope your experience is better than mine.
Dispensary said:
We apologize for your experience and we will look into the matter. We do hope that the manager had been able to resolve the issue to your satisfaction.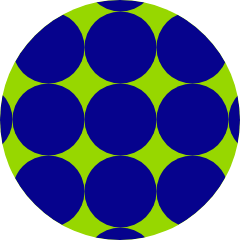 rgabriel56
on December 30, 2019
Very helpful and laid back! Great product as well! Would definitely recommend to everyone I know!
Dispensary said:
Thank you!