About dispensary
Leafly member since 2019
ATM
storefront
veteran discount
medical
dispensary Hours
monday
tuesday
wednesday
thursday
friday
saturday
sunday
11am - 8pm
11am - 8pm
11am - 8pm
10am - 8pm
10am - 8pm
10am - 8pm
11am - 8pm
Photos




Show all photos
9 customer reviews
review this dispensary Skylernoel10
on April 4, 2020
Opening at 10 I called at 10:01am, I was told order will be completed within 2 hours of placing the order or 45 minutes after receiving the confirmation text from the online order. Which was great because we traveled 4 hours! Received first text at 11:19am that it is being prepared. Called at arrival to dispensary at 11:57am. Employee told me approximately 20 minute wait to finish the order and I should wait for the text to confirm it was done. (Expected around 12:17pm). It's currently 3:30pm, still haven't received a message.... after 5 1/2 hours. We drove 4 hours for this 😫 Mindyobizness
on March 8, 2020
I'm from Cleveland Ohio and I drove up to their store. I was greeted from the time I walked into the store. Check- In was a breeze. When I entered the back I was greeted by another staff member who offered they help immediately. Luckily I research what I want before I get there. At check out another employee greeted me and made a suggestion since they did have what I wanted. Ice cream cake is absolutely perfect!! I would definitely recommend to those who smoke heavy!! Overall I had a great experience And will definitely return.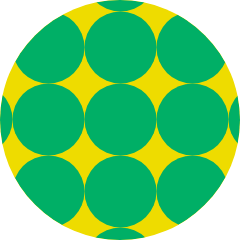 EvilToasterCrumb
on February 1, 2020
Over priced and ignorant on the phone. Zero responsibility for their website and online orders. Called in for clarity and met with a shoulder shrug dismissive mentality. Unfortunately Michigan is riddled with establishments that care only if you have a medical card... otherwise you're nothing but a cash cow. Come in get your wallet milked and get out.
Dispensary said:
I apologize for your recent experience. I'd like to let you know that we have experienced multiple issues with our internet phone system. We do take responsibility for all our menus, so I'm not sure what you experienced but I'd like to help with your concerns. We are a company with respect for our guests and we always work extremely hard to make each visit pleasant. Our ultimate goal is for the health and wellness of our guests. If you would like to stop back by, I'd be more than glad to help you out with product picks and make your visit pleasant.
see all reviews