This store's menu is not available
Searching for nearby stores…
About dispensary
The Agrestic South
Located at 1665 SE Third Street in Corvallis, The Agrestic is a boutique cannabis dispensary serving patients and recreational customers who desire a sophisticated experience with connoisseur tenders. Whether you've refined your palate or are just starting out, whether you medicate with flower, concentrates, or infused foods, The Agrestic offers an unrivaled experience with foundations in extraordinary quality, elegance, and empathy.
Leafly member since 2014
ATM
storefront
ADA accesible
veteran discount
medical
recreational
dispensary Hours
monday
tuesday
wednesday
thursday
friday
saturday
sunday
9am - 10pm
9am - 10pm
9am - 10pm
9am - 10pm
9am - 10pm
9am - 10pm
9am - 10pm
Photos

Show all photos
Promotions
Ease away muscle tension and pain with Topicals!!
Valid now
---
We carry such cannabis topical brands as Apothecanna, Leif Goods, Empower and Medicine Farm Botanicals - we're confident we can find you some relief within your budget!! Come on down today!!!
VEGANS REJOICE!!! ALL of our infused edibles are 100% VEGAN!!!
Valid now
---
They're hard to come by, but we've managed to source a nice variety of 100% vegan cannabis edibles, including fruit-flavored gummies, dark chocolates, and coconut oil infusions... Something for everyone!!!
GREEN FRIDAY: Stop in this Friday (11/24) to see what specials we have to offer!
Valid now
---
· $5 off all cartridges! · 25% off all edibles! · Four strains by our local Cascade Valley Cannabis priced at $3.60/Gram, after tax! · All strains $12 and under will enjoy a $1 off per gram discount! · 1g Shake joints priced at $3.60, after tax! *South location only*
see all promotions
101 customer reviews
review this dispensary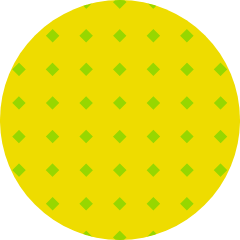 lotusheartgirl
on November 8, 2017
Budtender was nice, but wasn't prepared to answer questions about specific strains for migraines, pain, or other ailments I asked about. Didn't know the physical benefits of high-cbd strains versus high thc strains. Berrypopsix
on September 11, 2017
First visit in wasn't bad, a bit different. First off staff seemed pretty self-involved or at least didn't want to offer any kind of real help. Prices were crazy, unfortunately I was passing through town so just picked something up. I would never go back based on the pricing alone, for an item I purchased I know for a fact it's 45% cheaper in a town about 20 miles away. It's a college town pot shop. High prices and an awkward staff. You have been warned.
HORRIBLE BUSINESS AS they are ripping people off by intentionally selling hash which soaks into the paper. There is no way you get a gram as so much of the products soaks into the paper. The product is made by Faded RXtract. The owner has been told about this problem and has acknowledged that several people have returned them, yet, the owner of Agrestic doesn't care and continues to sell this product.
see all reviews