About dispensary
The Prime Leaf
We are a locally owned, state-licensed dispensary located on Speedway between Alvernon and Columbus. We stock the highest quality of flower, edibles, and concentrates Arizona has to offer. Come check out all of our wide variety of potent products and let our knowledgeable staff guide you to comfort, health and happiness. Feel free to call us with any questions or to set up an express order! FIRST TIME PATIENTS RECEIVE 50% OFF FIRST 1/8TH!!! **Due to AZDHS restrictions, we will stop taking new patients 30 minutes prior to closing.** CASH ONLY (ATM in Lobby) Certain items are exempt from additional discounts/specials/text specials.
Leafly member since 2013
ATM
storefront
ADA accesible
veteran discount
medical
dispensary Hours
monday
tuesday
wednesday
thursday
friday
saturday
sunday
9am - 6pm
9am - 6pm
Closed
9am - 6pm
9am - 6pm
9am - 6pm
10am - 6pm
Photos




Show all photos
Promotions
Veteran, ADA and Student Discounts
Valid now
---
Veterans receive 15% OFF of each order, patients with proof of disability receive 15% OFF and students get 10% OFF their orders. Vets/ADA receive double loyalty points on all orders!
Must present valid military identification, proof of disability or valid student ID to receive these discounts. Cannot be combined with other discounts. Some restrictions apply.
see all promotions
141 customer reviews
review this dispensary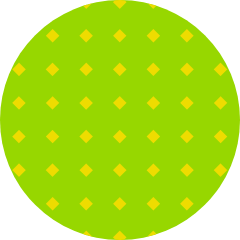 lukeromero12
on May 9, 2020
Slow service rude staff. Ur employees need some sun there so pale they blinding me didn't catch his name but blond guy doing the quick check out was very rude. I sat in a chair that didn have a sign saying no sitting or anything posted anywhere and the guy snapped at me like I was a child or something and than put me on blast in front of other guests when I told him it was only open chair and that all were full than after someone got up and completed there order he AGAIN intended to imply that there was an open seat yet 2 second before than someone was sitting in chair. This guy needs a write up or something. Very unprofessional. Not our fault they close 6pm and I came 530pm when I get off work. Not patients fault! Some Workers Need an attitude adjustment. Quality is always great it the employees that need work here.
see all reviews