About dispensary
Mapleglen Care Center
Mapleglen Care Center is Rockford, Illinois' first Medical Cannabis Dispensary! We are committed to providing compassionate patient care and the highest quality flower, infused products and concentrates available.We have compassionate cannabis experts to help you on your path to finding symptom relief! [1]: http://www.facebook.com/mapleglencc
Leafly member since 2015
ATM
storefront
ADA accesible
veteran discount
medical
dispensary Hours
monday
tuesday
wednesday
thursday
friday
saturday
sunday
10am - 6pm
10am - 6pm
10am - 6pm
10am - 6pm
10am - 6pm
10am - 6pm
Closed
Photos




Show all photos
Promotions
Mapleglen Loyalty Program
Valid now
---
Patients will receive a % off coupon once a month and a $20 Birthday Credit redeemable the month of your Birthday. You will also receive reward points for every dollar spent and points will be redeemable for in-store credit at your convenience. 250 points = $10 500 points = $20 1000 points = $50
Maximum of 2000 points redeemable in one day.
see all promotions
85 customer reviews
review this dispensary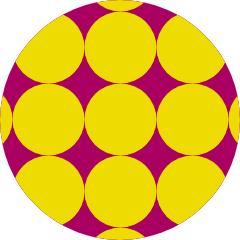 Corgiwalker420
on February 27, 2020
DO NOT COME HERE, They limit what you can buy and they NEVER have any flower that's worth it anymore, was going here for 2 and a half years and today was the last time going in, I'm a combat veteran and I can tell you these people do not care about you and me. Any other veterans going here please change dispensaries, You deserve BETTER! They basically laugh at you when they run out of flower. The owner was ARMY from what I heard but also heard she was really rude. This place doesn't deserve your or my money. Wait to grow your own or just go somewhere else. We all have a lot of power in the money we spend. So, spend your money where people actually care and won't put limits of 2 on everything being sold. What do you call a dispensary that doesn't dispense?
see all reviews