Reviews
148
4.9 out of 5 stars
Quality 4.9
Service 4.9
Atmosphere 4.9
I love this place staff is very friendly and helpful
CourtsnSession
on 2019 M10 6
First time visiting on a Sunday, very relaxed (as usual). I tried a new disposable, Blue Dream, and it tasted fantastic! Also, I didn't have dry mouth as I often do. Met Morgan, another budtender for the first time. A plus, as always! Still in love!
Absolutely amazing staff! From the check in service up to management, the employees here are all very engaging and promote a very relaxed experience, I never feel rushed and they have great specials to offer on a daily basis with freebies here and there. I've made this my main dispensary and go out of my way to get here, that's how cool the people who work here are!
Staff is great like always, but I must keep pushing that I love how REV has there packaging. Better then those little strip seals. But thank you Illinois for giving me the opportunity to shop with a dispensary! :)
My favorite dispensary 😊 The staff is friendly and knowledgeable, good atmosphere, the best menu selection I've found so far and they have a deal going every day of the week!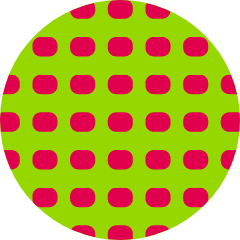 Djohnson1231
on 2019 M09 17
I love this location they are really great. She is great Kristoffer p.
Everyone is friendly and very helpful
The Team here is absolutely Amazing! Maddy, Jason and Robert have more Cannabis knowledge then 90% of the dispensaries I have been too, and I have been to almost ever dispensary in Chicago. First and foremost Maribas or any other Illinois dispensary does not GROW or CULTIVATE Cannabis! Now there are dispensaries that are owned and operated by cultivators, but most dispensaries order their Cannabis prepackaged from the Cultivators themselves! So problems with product does not reflect the dispensary 90% of the time. knowledge is key, so educate your self before you criticize a place. Parking has always been easy, the facility is super clean and welcoming! I have been around the block a few times, and by far this is the best place I have been fortunate enough to call home.
Stopped in here my first time today. Very welcoming staff, and very knowledgeable. Menu seems to be very up to date. I had selected some things at home, and they had everything when I arrived. I purchased a few goodies, and everything exceeded my expectations.
Super friendly staff with a Large selection of productions from a variety of different companies.