Reviews
207
4.7 out of 5 stars
Quality 4.7
Service 4.7
Atmosphere 4.6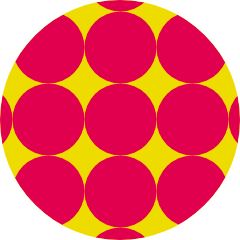 JohnJuan420
on May 31, 2020
Went here when visiting DC. Great product, great atmosphere and customer service! Carmin9784
on May 30, 2020
Great location, I'm from out of town and have been here during the coronavirus virus. I love that they accept licenses from Other states. They have high quality products and I especially like the edibles which aren't readily available in my state. This has been a stressful time for me with my kids and my family and they have been a lifesaver !
missgurloftheworld
on May 29, 2020
I love the Metropolitan Wellness Center it doesn't matter if I pre-order or just walk in... I am consistently greeted by polite and knowledgeable staff, from the reception area to all of the budtenders... And on some occasions when anxiety levels are at an extreme high I am given patience and courtesy as I attempt to make a selection.... I can not stress how friendly all the staff are, trust me, from beginning to end MWC is an AMAZING experience! Arthentic87
on May 28, 2020
My folk!! Always hold me down. Vibes always right and love to see black kings ands queens doing it right in there. One love MWC! IKeshiaButler
on May 26, 2020
I love the professionalism displayed by the staff at MWC. There are incredibly knowledgeable about their products and super friendly. I really enjoyed my experience with curbside pick up.
Staff was very helpful and courteous. I appreciated the support.
The staff was super cool! I wasn't rushed out when I couldn't decide on which flower to purchase. Even went the extra mile of going through the percentages with me. never going to a different dispensary..I've found my home 🤗
It is truly one of the best places in Washington, DC.
Super helpful and cheerful! Very informative and love the staff. Anthony1013
on May 16, 2020
love it!!! some of the best-selling people in the business!!!