Reviews
185
4.9 out of 5 stars
Quality 4.9
Service 4.9
Atmosphere 4.9 dcates29
on February 22, 2020
welcoming and friendly staff. beautiful shop environment. QualityCannabis101
on August 4, 2019
Only shop in town primarily focused on flower from farms using quality sustainable grow practices. Worth supporting
Dispensary said:
Thank you for recognizing the value behind our conscientious purchasing practices. We aim to feature soil grown, consciously cultivated cannabis and are incredibly proud of our industry partners for choosing to take this route. Thanks for supporting us by leaving a review!
Ok, the atmosphere is fine, but since there is no category for "cost for similar product relative to competition," I had to pick on something, and it sure wasn't going to be the weed (it's awesome) or the staff (they're great), so... there you have it... just way too spendy.
Dispensary said:
Thanks for leaving a review! While our flower wall is one of the spiffiest in town, it's also very important that our prices remain accessible to our customers. We appreciate your feedback, and have recently restructured our flower menu pricing and hope you'll find it more suitable. We also offer a wide variety of discounts—including Early Bird, Night Owl and our good ol' loyalty points program—that help reduce your bottom line, so please also ask about those next time you're in store! We strive to care for all of our Mossy family—which includes you, the customer, as well as each of our employees, who we've endeavored from the beginning to pay a living wage, above the standard rate, that we feel reflects their skills and talents. It's quite the balancing act in this ever evolving market! We hope to always be on the side of compassion and remain committed to the mission of affordable, high quality product from the friendliest joint in town.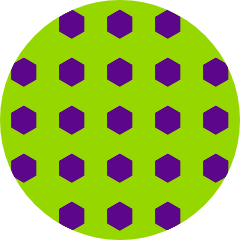 GhostTownGrow
on July 18, 2019
Cool location nestled next to friendly street market. Service is lackluster.
Dispensary said:
We appreciate that you enjoyed our location and atmosphere, as we feel honored to serve the Friendly neighborhood and greater Eugene community. We strive to provide a friendly, welcoming atmosphere to all, and our staff are at the ready to answer any questions you may have during our free consultations. We are sorry to hear that you felt service to be lackluster during your experience, and have reviewed our customer service policy with our staff. We hope that we can better serve you in any future visits!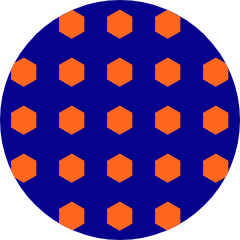 mwilliamslmt
on July 5, 2019
I've been to Moss Crossing several times, and despite the fact that it's way out of my way, I will continue to shop here for all my cannabis needs. The first time I went, I was the only customer in the shop. I was made to feel very welcome, and my budtender went above and beyond answering all my questions and finding the perfect products for me. The second time, the shop was jam packed, but my budtender still treated me like I was the only customer in the shop, and just like the last budtender I had the pleasure of doing business with, she went above and beyond to answer my questions and help me select the best products. I've been to several other great dispensaries, but none of them have been as phenomenal as Moss Crossing.
Dispensary said:
We're so happy we to provide positive and helpful service with each visit! We also love to reward our regular visitors with our Loyalty Program, so don't hesitate to get hooked up with one of our free cards to start earning points. If there's ever anything more we can provide to you, don't hesitate to ask. We really appreciate you taking the time to share your thoughts about our shop and staff, and hope to see you soon! foammania
on June 28, 2019
Best dispensary in town.
Dispensary said:
A highest honor! Thank you for reviewing, we sure are passionate about what we do. Visit anytime!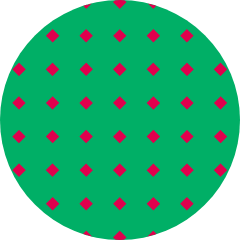 LikewiseOG
on June 18, 2019
Looooong time Moss Crossing regular✨ First of all I want to make it clear that everyone is entitled to their opinion of why they do or don't like any business, but these last two people with one star reviews?? Are you kidding me? Maybe if you walk in and ask to see the cheapest weed, keep your head down, and don't engage in conversation with these lovely folks... That's the snowballs chance in hell of having a bad experience here. Come on people! Wake up!! Speak to your budtenders kindly. They are here to help! On the off chance that people write negative reviews to hurt another businesses, that's their prerogative, but damn, that's some nasty karma coming back your way. If you're reading this review as your first impression of Moss Crossing, do yourself a favor and breeze past the next two reviews and find out why Moss is one of the most compassionate and helpful dispensaries in Oregon! Keep up the good work Mossy folks! Your efforts are not going unnoticed🥰
Dispensary said:
Your words mean so much! We are happy to learn about positive interactions with our staff, selection and shop. While we know that we can't cater to every single individuals needs at all times... damn we sure do try hard! Listening to and responding to all feedback is something we pride ourselves in, along with paying our employees a living wage and upholding a standard of soil grown cannabis that is cultivated with organic inputs by our valued, reputable industry partners. We're grateful to you for speaking about your experiences and glad we share the values of kindness and helpfulness! Honestly, we couldn't do it without the support of our community like you. ChristopherWM
on April 26, 2019
Both the shop and the Leafly page are amazing; A pleasure to experience both.
Dispensary said:
Thank you for leaving this kind review! We are delighted to hear about your positive experiences at MOSS and with our online menu. Visit anytime! KacyViolet
on April 9, 2019
The bud tenders are always friendly, knowledgeable and available. The space feels nice inside versus some places feel dark or dingy. I like the neighborhood.
Dispensary said:
Thank you for your kind words! We are happy you enjoyed the atmosphere of our shop! Friendly neighborhood welcomes you anytime!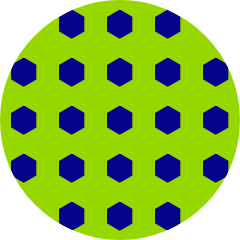 WarOnDrugsFailed
on April 2, 2019
best dispensary in Oregon
Dispensary said:
That is quite the compliment! Thank you so much for appreciating what we offer and for taking the time to write us feedback! 💚