D.C. Group Suing Colorado Over Cannabis Legalization
Lisa Rough
February 20, 2015
Oh boy. Another group has jumped on the "Let's Sue Colorado" bandwagon that seems to be part of an emerging trend. First, Nebraska and Oklahoma decided to sue the state for legalizing cannabis, claiming that the inevitable influx of legally procured, illegally transported cannabis over Colorado state borders is causing a constraint on local law enforcement.
Now, a D.C.-based group, Safe Streets Alliance, has taken it upon themselves to sue Colorado as well. Their reason? According to their press release regarding the lawsuit, it's on behalf of those "who have been injured by the commercial marijuana industry in Colorado."
Who exactly has been "injured" in Colorado? The thousands of employees with a promising career in an up-and-coming industry? The taxpayers who will be receiving a tax refund from the flourishing industry? The Colorado youth that they claim to represent, whose cannabis use has been on the decline since legalization?
Safe Streets Alliance is led by James Wootton, a veteran of the Reagan Administration Justice Department, and the crusade's stance is eerily reminiscent of Nancy Reagan's "Just Say No!" campaign from 1982-1989. (Just Say KNOW, Nancy. Just Say KNOW.)
James Wootton also penned the Y2K Act of 1999, an entire bill devoted to damages relating to the failure of any device or system to process the transition from the year 1999 to 2000….so clearly, Mr. Wootton is no stranger to overreacting.
The worst part of waking up to see a new lawsuit over legalization?
When Safe Streets Alliance released the original press release, they misspelled "marijuana" – spelling it "marajuana."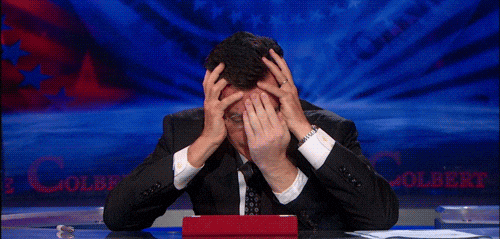 P.S. What's with the lack of lawsuits towards Washington? We legalized, too, you know!
#JustSayKnow