Reviews
1190
4.7 out of 5 stars
Quality 4.7
Service 4.7
Atmosphere 4.6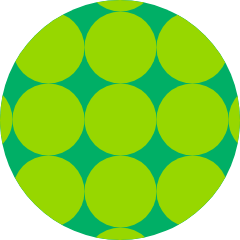 freshmeat.popsicle
on July 7, 2020
Have been going here for years. Excellent staff, great deals, awesome product. Msrachelhickey
on July 6, 2020
I love Blooming Deals. Everytime I go in I speak with the budtenders about what I'm looking for. They never fail me. I really enjoy being able to order online so I can get in and out asap. Their less expensive flower is great for someone who is still experimenting with thc and CBS percentages. Unless I'm not in the area, I ALWAYS choose them. Thanks for being a great dispensary. My fibromyalgia really appreciates your knowledgable staffs suggestions.
I love the people there and this is the only dispensary I go to even when I'm out I will wait to go to this one because I like the people. It's nice that they give military discount and wiser person discount.
Dispensary said:
Aww, shucks!! Thank you so much for your thoughtful review and for being an amazing customer! We look forward to serving you again!
This is my favorite dispensary. Everyone is always so polite, friendly and helpful. The place is always clean and well kept.
Dispensary said:
Patty! Thank you so much for being an amazing customer. We appreciate your review and hope we can see you back here soon! 😀 Probablybakedxx
on May 26, 2020
Awesome team members !!
Dispensary said:
Thanks, fellow stoner! We appreciate the kind words! chrisno420
on May 24, 2020
I'd do business with this place if they would put what they have for prerolls and cartridges. saying various strains isn't helpful. most other places say what strains they have available.
Dispensary said:
Hello, Thank you for your review! Unfortunately, with so many strains alternating in rotation, we are not able manually list every single option we have on this platform, however, we would like to invite you to visit our website, www.cannabisnationinc.com, for a more accurate and live-updated version of our menu. We suggest primarily using this menu moving forward. On our website's menu, you are able to see every single strain we have currently in the store, test results, and strain information to make it easier to choose the right option for you!! We hope this helps! 😄
Fast, friendly and knowledgeable.
Dispensary said:
Thank you so much for the wholesome review! We really appreciate it! microelectronic
on May 5, 2020
Great selections.
Dispensary said:
Thanks, Mirco! We can't wait to take great care of you next time!! SuperJimmy420
on April 27, 2020
Even amidst a pandemic, they are still the shit.
Dispensary said:
Jimmy, you're SUPER for leaving such a great review!! Much love! 💚💚 cris4200
on April 25, 2020
I go here all the time don't really go anywhere else like the people that r here thay koo
Dispensary said:
Thanks, Cris! Right back at ya! 😎😎