About dispensary
Exit 9 Provisionary
Founded in 2018 by a life-long Muskegon businessman Greg Maki, Agri-Med is the parent company for Park Place and Exit 9 Provisionary. Our goal at Exit 9 Provisionary is to provide a quality experience for our patients and their caregivers while also being the best source of state-licensed and tested cannabis products. Exit 9 opened at the end of July, 2019 after almost two years of planning, work and preparation. Since we opened our doors we have expanded our line of cannabis products to include most of the major brands available in Michigan and we're always looking to add products that our customers request. The most recent addition to our menu includes Platinum Vape cartridges and Kushy Punch edibles. Here at Exit 9 Provisionary, we match quality cannabis with superior service. If you ever have a question or feedback about our products or your shopping experience you can call our store during business hours or email us at info@agrimedmi.com Recently we rolled out our loyalty rewards program where you earn points on every dollar spent which are then redeemable
Leafly member since 2019
ATM
storefront
ADA accesible
veteran discount
medical
dispensary Hours
monday
tuesday
wednesday
thursday
friday
saturday
sunday
10am - 7pm
10am - 7pm
10am - 7pm
10am - 8pm
10am - 8pm
10am - 8pm
11am - 6pm
Photos




Show all photos
16 customer reviews
review this dispensary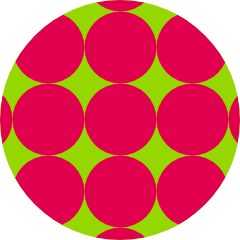 Evergreen_1
on May 11, 2020
Brought my mother to get medicine on Mother's Day. The staff was aggressive, lazy, rude, unhelpful, demeaning and foul. They should not be helping sick people. I was embarrassed that I brought my mother here to be mistreated, when i just wanted her to feel better. Lots of other options, you don't need to be treated poorly by a pack of mongrels to get your medicine.
Dispensary said:
Good morning, we am sorry you were unhappy with your experience, that does not sound like our store at all! And you were at Exit 9 Provisionary in Nunica? If you could please email me with any additional information we would like to investigate further. info@agrimedmi.com. Thank you Kurtorious
on October 19, 2019
Plus I want to thank the staff for being AWESOME! I had a minor issue with a product and it instantly was resolved by an extremely helpful staff member. It was so easy and stress free to work with them.
Dispensary said:
Thank you for the positive feedback. We do work hard to ensure that our customers leave satisfied and we am glad we were able to resolve your issue. Deltanien
on October 19, 2019
Took my comments down on weed maps. To stop the truth. Garbage company selling garbage. Something is wrong with presto brand they sell. Fake C-Cell is my opinion that spits. The flavor and affects is just wrong. Everyone stay away. You have better options. At better price. Unless you have money to throw away go with platinum or monster xtracts.
Dispensary said:
Weedmaps took down your comments because they judged them to be inappropriate. You are of course welcome to your opinion about the vape you tried but it is not ok to spread misinformation. We have plenty of customers who enjoy their products so it is a personal preference not a falsifying of information as you have suggested. We actually started carrying them only recently because customers had been requesting them. We do also carry Platinum and Monster Xtracts so we have options for sure.
see all reviews