About dispensary
High Society - Tacoma
Your friendly neighborhood store! We strive to keep both FIRE and competitive prices! We have knowledgeable budtenders who want to sell you what YOU WANT, not what we want to get rid of. Please check us out and find out that you don't have to be paying steep prices for amazing marijuana, concentrates, edibles, drink, tinctures, topical and more! Check out our other stores in Anacortes and Bellingham! DOG FRIENDLY!
Leafly member since 2016
ATM
storefront
ADA accesible
veteran discount
medical
recreational
dispensary Hours
monday
tuesday
wednesday
thursday
friday
saturday
sunday
9am - 11pm
9am - 11pm
9am - 11pm
9am - 11pm
9am - 11pm
9am - 11pm
9am - 11pm
Photos




Show all photos
5 customer reviews
review this dispensary abbescribbles
on August 23, 2019
Spoke with a very knowledgeable and friendly employee who gave great recommendations for extracts, since I'm visiting and can't smoke where I'm staying. I've been really enjoying what I got, and would definitely come back if I'm ever back in Tacoma
Came in a week ago just to get some mints, went back today just to browse. First time got a sweet discount even though it wasn't technically listed. This time chatted with Blaise and learned a whole bunch about the current state of WA cannabis regulation and market trends. Fantastic staff and service. Prices also among the lowest I've found yet (even without a discount). Drive slowly, it's easy to miss this place the first time...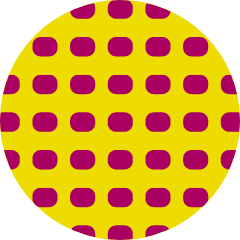 Vangyna121
on September 13, 2018
I was skeptical at first because I usually go to another dispensary. I was greeted by Geo. I apologize if her name is misspelled. She was very friendly and super informative. She spent a good 30 to 45 minutes with me and made sure I walked out with what I wanted. She is the best bud tender I have ever had the pleasure of meeting. I will definitely go back :)
see all reviews