Reviews
20
4.2 out of 5 stars
Quality 4.2
Service 4.3
Atmosphere 4.3 drnikfeelgood
on November 22, 2019
Amazing
letsbehonest
on November 18, 2019
Bought a preroll and gram on short trip to LA. Lit the preroll and all the flower immediately spilled out - I was left with an empty cone. Been buying mmj for 6 years in AZ dispensaries and never seen had that happen. Was really excited to try Wedding Crashers, Bur was bummed I never got the chance.
Love this place. I know my friend Nah•dia is gonna be tight with me because I took so long to to write this! My bad. I came in on 4/20 having stood in line for an hour and a half and I was ready to just get my flower and go. Nah•dia was amazingly friendly and put me in a better mood immediately. She KNEW her flower counts and all, without even having to look at the cue card provided near the register. She helped me make some amazing decisions and to this day I'm upset that I didn't follow her advice and get more Zacks Pie (RIP). I know better for next time! Dope bud tender. She's the best. I owe two more bud tenders a shout out, but I forgot their names. I'll make it right. Jessrod12
on April 26, 2019
These guys seem to just let you down when all you want is the simple stuff, they always show having Sugar trim and you get there and there's nothing there but it is still on the menu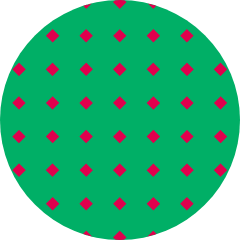 Lunertic
on April 19, 2019
First time reaching out MeLaPelasPuto
on March 17, 2019
It was me and my wife's first time there. We are huge jungle boy fans and support Los Angeles farmers. As we were pulling in another patient was arriving and his tire popped. The security seemed helpful to him. When we first walked in the same security in front was very nice and so were the two girls who checked us in. We really liked the joke on the whiteboard. Then we walked into the room with the product. The budtista was very nice and gave a good recommendation. My wife picked the Skittles Cake and it was pretty good. We have tried Gelato and Wedding Cake in the past from the location on Olympic. One thing we were hoping for was complimentary water and stickers, which were not offered after saying we were first timers at that location. At the end we asked the budtista to take our picture in front of the Gelato canvas and she did. It was overall a good experience and as always the product did not disappoint. P.S. We hope the guy was able to get his tire fixed.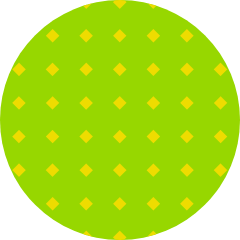 Duane1
on January 21, 2019
Mel is the best thing at this clinic. Weed is highly inconsistent. Prices are suspect. These marijuana laws seems bullshit now too. I was never given a $5 discount. There wasn't even anything for ftp. A lot is shit seems to be fallacies now. Who's really telling the truth. Seems like we just paying for fishing rods and trips. Not quality weed. Hardlynotsmoking
on November 13, 2018
I found heaven!! Ok so I was only using Weedmaps too track you. I was lead here because On Weedmaps TLC menu would say updated 2 mins ago (I'm on the menu more than I am on social media) 😅😂 AHPS menu it would say.. idk if that has anything to do with the person doing the updating or the actual Weedmaps but I was frustrated because I wanted to make sure the Zkittle cake was still baking.. but apprently I'm blessed. When I searched too see if leafly was different my assumption was correct. Not only did I get the zkittle cake I had on my wish list.. I bumped into my old friend sfk tk.. she right under topanga in my opinion.. but topanga being 1... 😇 and I got to medicate on the SKVxTK by far once again in my opinion DEE BEST GASEY batch by far of the Skv tk batch.. and the Zkittles cake.. Man U guys and gals kill it. In a good way.. thanks for promoting clean medicine for bless Californians like myself can enjoy.. It sucks that they it will NEVER be a enough the way we consume marjiuana haha.. I am blessed. U guys are the shizznet. Oh and I bought a battery broke.. boo woooh buy another.. I do hope u guys improve on the make of it a tiny bite we medicate a lot and tend to use things tougher than we intend 😂
Dispensary said:
First and foremost, we really appreciate your kind words and amazing review! Here The Los Angeles Farmers strive to provide the best possible service and product for all of our patients. It is a pleasure to hear that our staff was able to guide you on what you where looking for. We hope to see you back again soon! -The Los Angeles Farmers bluebearcutee
on November 8, 2018
Mel and the 2 receptionist were amazing ! Without a doubt best customer service. Felt very welcomed and comfortable.Honestly better than any other dispensary. I can't wait to go back :)
Dispensary said:
Thank you for your positive feedback! It's rewarding to hear you had a great experience at our facility. We take pride in our staff ensuring excellent customer service for each individual! Please be sure to stay updated with our menus for any drops that may be of your preference. Have a wonderful day! -Los Angeles Farmers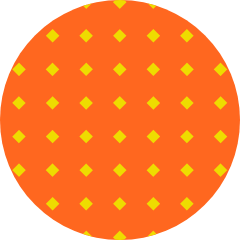 SmokeDoggLB
on October 27, 2018
Met a lady named Anna B. She was trying to get a sale at first until she realized I was more than a customer looking for some some. We ended up talking for like 45 mins in the shop about Boys and her giving me and my significant other a tour of the dispensary. I'm from OHIO and been following the jungle boys on social media for some time now.... they have great strains with great service! Would have love to me some of the jungle boys...
Dispensary said:
Thank you for your great review! Thank you for taking the time to recognize our staff member on her excellent tending skills; it is our main priority for all patients to be shown great service in a welcoming environment. Overall please stay updated with our menus for any future drops. We look forward to seeing you upon your next visit! - The Los Angeles Farmers