About this dispensary
Greenwood Wellness Dispensary
Excited and prepared to serve all patients in the Tulsa, Turley, Owasso, Sand Springs, Jenks, Bixby, Broken Arrow, Collinsville, Skiatook, Sperry, Catoosa, Claremore, Glenpool, and surrounding areas! We promise to provide our patients with the city's best flower, edibles, and concentrates. We provide our customers with our services in a safe, confidential, and professional environment. We also offer discounts to our veterans! Follow us to see our daily specials!
Leafly member since 2019
ATM
storefront
ADA accesible
veteran discount
medical
dispensary Hours
monday
tuesday
wednesday
thursday
friday
saturday
sunday
11am - 7pm
11am - 7pm
11am - 7pm
11am - 7pm
11am - 8pm
12pm - 8pm
12pm - 5pm
Photos




Show all photos
111 customer reviews
review this dispensary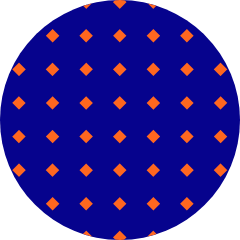 Kingkush03
on December 17, 2019
They took forever to get me signed into the system. Which wasn't too bad but I specifically came in for the 6 dollar gram of the day special. When I walked in the lady asked what I was looking for. I said the gram special she was like I knew it and rang up the g. She then told me before paying they didn't have the special anymore even though the special is still online. She said all they had on special was a 9 dollar gram of bubba kush that didn't look all that great. The display jar that they showed me wasn't trimmed and they even said when you get your flower it wouldn't look like that because it would be trimmed.. ?? The lady seemed nice and I hate writing bad reviews but they didn't even have a 10 dollar g's it starts at $12 and the prices they had displayed in the lobby wasn't "up to date" it was a big waste of time so I had to stop somewhere else even though I was in a rush. I didn't even buy anything to get the free preroll. At that point it wasn't worth it. The atmosphere was good though. So there's that.
Dispensary said:
Thanks for coming to see us, but sorry for the confusion. We have had our $6 gram on special for the last week, including multiple strains. Come back and see us, we have a $6 & $7 gram on special TODAY! dwayland
on October 29, 2019
I have been to both locations but i like this one because it's on my way. The folks are friendly and helpful. When I mentioned that they should have seating for disabled people, they promptly produced a chair. That's excellent customer service. ♥️
Dispensary said:
Thank you! We really take pride in providing great customer service! Come back and see us!
see all reviews