About dispensary
Leave It To Nature
Leave it to Nature is a cannabis storefront located in the City of Shasta Lake. We opened in mid 2016 with one mission in mind and that was to change the industry standards on patient appreciation and patient service. In 2018 marijuana became legalized in the state of California and we didn't change a thing (except we can now spread our joy for this industry to anyone over the age of 21). This storefront is owned and operated by Stacy Hanes she worked for the City of Shasta Lake for 10 years before opening. She loves to serve the cannabis community in any way possible. At Leave it to Nature we pride our selves on education and service so if you have a question please ask away anything and everything. We are located in the City of Shasta Lake 3 exits north of Redding and an hour from Chico. We are directly off the freeway and we have a drive thru for your convenience. If you are on the way to Shasta Lake and are looking for a quick stop we are less than a minute out of the way and with our drive-thru you don't even need to leave your car. If you are headed north on I5 we are the last stop before Mt Shasta so stop on in and checkout our selection. We carry top vaping brands like Select, Sublime, Rove, and Orchid Essentials. We carry a very large selection of edibles such as Korova, Dixie Elixir, Kanha, Plus, and Satori. Our flower selection is growing every day we carry a very wide selection of brands and prices. We carry many CBD products such as Proof, Care by Design and Jade. We have many different forms such as capsules, tinctures or topicals. Come check us out!! C10-0000411-LIC
Leafly member since 2018
debit cards accepted
storefront
ADA accesible
veteran discount
recreational
dispensary Hours
monday
tuesday
wednesday
thursday
friday
saturday
sunday
10am - 8pm
10am - 8pm
10am - 8pm
10am - 8pm
10am - 8pm
10am - 7pm
10am - 7pm
Photos

Show all photos
13 customer reviews
review this dispensary thankful4medication
on March 23, 2019
Leave It To Nature is professional, courteous, and responsive. Their staff are more knowledgeable than any other dispensary in the area. If they're super busy, sometimes they can be a little flustered, but they're a high volume dispensary for a reason - they're dedicated to helping people and giving good advice. I've found the online ordering/drive thru pick up to be AMAZING every time. I love that convenience so much. In the store I've had pretty much consistently good experiences with the staff. In one case, I felt a little rushed by the person helping me, but I just told them I was trying to find something specific for my PTSD and thanked them for being patient with my questions - that turned the whole interaction around. Showing kindness goes both ways, so, for the bad reviews on here, maybe those customers just didn't communicate well to the staff. I think Leave It To Nature is the best place for medical help and recreational fun. Recently I tried out Synergy in Redding because they were having a promotional sale, and left very disappointed with how the staff there did not know what they were talking about and did not take the time to ask what my needs were. It's worth the drive out to Shasta Lake City for Leave it to Nature. Thanks for all that you do.
Dispensary said:
Thank you so much for the review we are so happy to be your number 1 choice for your medical needs. We are beyond ecstatic to hear that you have consistent success here and we hope to always be able to provide the care you need. Have a wonderful day and we will see you again real soon <3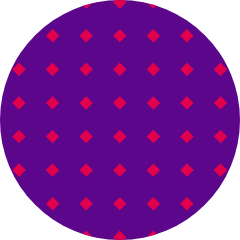 kwv707
on February 3, 2019
I have been going here for awhile and never had a problem with the weed or customer service. Its so nice being able to get the same strain like the purple frost brand Stargate Strain or the Lowell Pre Roll Packs. I was hurt during Iraq and was taking tons of pills. Once I tried cannabis I was able to drop over 8 different pills needed daily and this is the only place I trust to get the strains to help. There is one downside which nobody can control and that's the strains they get due to CA laws and disturbers not growing the same strains year round. But Again I don't go anywhere else because they treat you like your part of a family.
Dispensary said:
We are happy to help and all we want is to make everyone feel like family and get them the help that they need. Thank you for the review we appreciate it greatly. <3
see all reviews