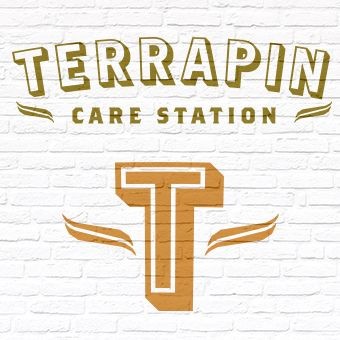 Terrapin Care Station - Manhattan Circle - Boulder
Reviews
42
4.1 out of 5 stars
Quality 4.2
Service 4.2
Atmosphere 4.2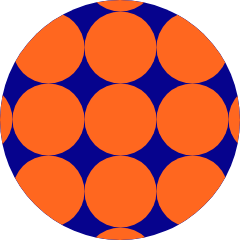 derekScefonas
on December 17, 2019
Its a nice place , great people ( aka the budtenders) and great flower.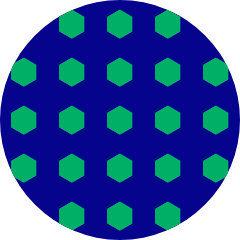 COMTNHI
on October 14, 2018
The first time I went in they had REASONABLE prices. 85/oz seems legit to me, and they matched that price all the way down to the eighth, also reasonable. They were a slightly worse deal after all was said and done than driving across town to Peaceful Choice. But after today, they'll never see a dime of my money again. Which is unfortunate for them, because they're close to my house, and I would have preferred to continue to go there. Instead, today I was greeted with "We've got $69.99 ounces today!" And I went, "okay, I'm looking for a half ounce or so, are these prices correct?!" (I gestured to the $59.99/half oz price on the menu) "Yeah..." The budtender responded. I said, "that seems pretty unreasonable" and he said "well, if you're from boulder I can give you $5 off an eighth," I said "I am, but I'm looking for more than that, what can you do for like a quarter or something?" "Yeahhhh, we really tend to stick to the $40 price for quarters...." So I bought a $40 quarter, instead of getting in my car and driving to Peaceful Choice like I should have. Where I would have gotten exactly twice the product, with far kinder staff, and product which is often superior to Terrapin's, for the EXACT SAME PRICE! Congrats guys, you've lost what would have been a life long customer, totaling hundreds of thousands of dollars, due to refusing to offer ANY discount on a half ounce, even though ounces are priced at $70. I'm also a polite customer. I don't make waves, and I respect your staff. I actually live here too, so I know exactly what your product should be valued at. Your "regular prices" suck, it's not worth saving the time and gas to go to your location anymore. Plus, the drive out to Arapahoe and 75th is pretty. Unbelievably disappointed in the management and staff at this location, and I'll be posting this review on several platforms so others know not to give these guys their business. I am in no way affiliated with Terrapin, or Peaceful Choice, and am not being compensated for this review in any way. antemeridiem
on April 20, 2018
Friendly staff, love the Princess Leia! Was my first ever dispensary visit and will be returning tomorrow!
Dispensary said:
We are so happy that we could provide you with a positive experience for your first trip to a dispensary! Thank you very much for your kind words about our staff, I will be sure to share your comments with the budtenders. And we also love Princess Leia, she's a wonderful strain and we're glad to hear that you're in agreement! We hope to see you at Terrapin again soon!
My go-to spot. They don't have everything I need, but certainly most of it, and their home-grown CBD strains are incredible. All of their stuff is comparatively very well-priced, they offer great discount days, and their staff are friendly. They're knowledgeable and easy to chat with. In addition to my own stuff, I buy CBD (The Wife) co2 oil from them for my horse. It's the most cost effective and convenient way of dosing him. I had been wanting to put him on it for a while, finally did a few weeks ago, and have seen a huge improvement! He was a rescue so struggles with some ptsd-related anxiety and old injuries, since taking The Wife daily he is moving better and is much happier!
Dispensary said:
Thank you so much for your review! We appreciate the positive feedback, and are so glad that we can help you (and your horse) with your medical cannabis needs. We try very hard to promote and provide affordable CBD options, and we are happy to hear that you are taking advantage of our $40 ounce deal on The Wife, and our discounted Wife CO2 syringes! We hope to see you again soon.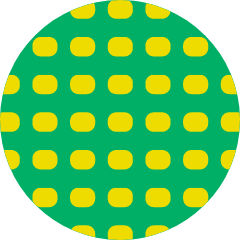 n0nameb1ll
on December 15, 2017
Driving 20 minutes to get cheap edibles on tuesday > Driving 10 minutes to get overpriced crap from the place closest to me. Everything about this place is nice, from the quiet little area to the experienced budtenders. I never buy flower but I see some strains here that I would love to try especially their high CBD strains. the wana gummies they sell are a good price and I absolutely love the CBD ones. 10/10 owuld recommend ecbeirne
on November 8, 2017
Went three times and I wish I hadn't gone once. I went one time myself. Another with my girlfriend. And a third just to make sure it was as bad as I thought. "Budtenders" were less knowledgeable than me, had bad attitudes or just a flat affect, they do not seem to care if anything sells, and it more feels like as a customer you are burdening the employees by them having to work. And by work I mean they just look at you with glazed eyes while making comments to their friends behind the counter and laughing about inside jokes. Either way laughing while around customers isn't professional. Not knowing the products is unprofessional. Every person there is young, doesn't care, and treats customers like they are the worst problem in their day. If you walk in knowing what you want, they treat you like crap. If you don't know what to get, they seem to suddenly have tons of schmoozing effort. Negative vibe.
Great place, great atmosphere, amazing flower and awesome prices.
Dispensary said:
Thanks for the awesome review! We look forward to seeing you again soon.
I really enjoy the whole experience. I just got home with my care package and I am just as happy as can be. This was my second visit to Terrapin. I found their daily deal on my Leafly app and went on over for a visit. The staff are kind and generous and also pretty darn cool. The security is even an added benefit ensuring I have a great experience. After just a few minutes visiting with the staff in the lobby, my name is called and I am escorted directly to my own personal Terrapin Care Specialist. There were so many high quality and affordable options, I ended up deciding on something I was not even planning on getting. And now that I am home, enjoying my care package, everything feels great. I even feel recovered from my yoga class and bike ride home in the rain this am. Thanks Terrapin! I will be back.
Dispensary said:
Thanks for the awesome review, we love it when our customers share their experience with us. We look forward to seeing you soon and don't forget to check out our Daily Deals.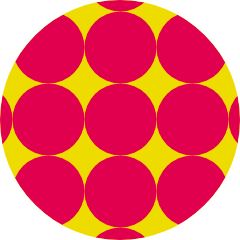 junebugATL
on March 24, 2017
Nice waiting area. Very professional and courteous bud tender. Great deal on excellent concentrates.
Dispensary said:
Thanks for the great review! Don't forget to stop in on Wednesdays when we have 10% off hand trim concentrates. We hope to see you soon.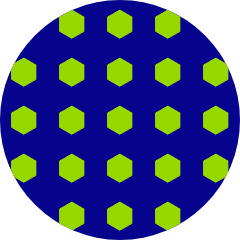 MrAsh3s
on September 6, 2016
To sum it up ill use 3 words; Friendly, knowledgeable, variety. The main room has an atmosphere of your favorite small bar, nice wood floors, perfect darker lighting that isn't to bright while not making you feel like you're straining your eyes to see. The best part about this place is with out a doubt the variety of products and the budtenders. The budtenders know exactly what they are talking about about and aren't afraid to offer suggestions or tell you how something works and give advice concerning that specific product. They also brought out several containers of whichever strain you were looking at so you could take your pick on what looked best. The variety of plants that they have is staggering compared to others. Indica's, Sativa's and a number of Hybrids. On top of the plants they also have numerous edibles and wax. The pricing was fantastic but not the cheapest you've ever seen so keep in mind that you are paying for the quality of service you're getting. For me, that service was well worth spending a few extra bucks, however, I suggest you go in and find out for yourself.
Dispensary said:
Thank you so much for the wonderful review, MrAsh3s! We aim to have the quality products AND some of the best prices out there...and it warms our hearts to see that our patients are really feeling the Terrapin love! Our staff members here live for the work we do for all you wonderful patients, and we take great pride in giving each one of you the attention that you deserve. We are here for the patients and always will be and we always appreciate some feedback, it's nice to know what you all love and also what you may like to see on your next visit! We are so pleased that you are happy with our wide selection of strains, edibles, concentrates, etc. Thank you again MarAsh3s for brightening the Med staff's day with such a heart felt review and we hope so see your smiling face soon! Love, the Terrapin MED Staff