About dispensary
The Fire Station
Order online now at www.906fire.com! The Fire Station is the 1st and only licensed store in Marquette County. They set the standard for quality cannabis products and service in Michigan's Upper Peninsula. Locally owned and operated by industry experts. They empower patients to make the most of the plant's benefits in their lives. www.906fire.com 906-224-BUDS The Fire Station Provisioning Center 162 Heritage Dr, Negaunee MI 49866 NEW LOYALTY POINT SYSTEM! Now offering 5% credit back on all merchandise purchases. *Now Accepting Out of State Patients*, New Member Discounts, Veteran Discounts, Student Discounts, Senior Discounts, First Responder Discounts, and Weekly Specials. Online Ordering available. Handicapped Parking Available. Facebook: https://www.facebook.com/pg/TheFireStation906/about/ Instagram: https://www.instagram.com/the_fire_station_906/ Leafly: https://www.leafly.com/dispensary-info/the-fire-station The Fire Station Negaunee, Marquette County, Michigan, Upper Peninsula, Marquette, Ishpeming, Chocolay, Gwinn, Skandia, Sands, Iron Mountain, Gladstone, Escanaba, Rock,Little Lake, Republic, Baraga, Champion, White Lake, Crystal Falls, Iron River, Chassel, Ironwood, Houghton, Hancock, Newberry, Munising,Christmas, Seney, National Mine, Greenwood, Noorthern Michigan, Cascade, Humboldt, Michigamme, Rumely, Chatham, Manistique, Garden, Garden Peninsula, Blaney Park, Bark River, Grand Marias, Germfask, St Ignace, Health, Cannabis, Lit, Light, Fire, Flame, Weed, Extracts, 420, Wax, Edibles, CBD, THC, Fire Station, Online Order, Pickup, Delivery, First, Provision Center, Dispensary, Specialty, Craft Cannabis, Recreational, Recreational Cannabis, Medical, Medical Cannabis, Marihuana, High Life Farms, Mary's Medicinals, Smoke Shop, Microbuddery
Leafly member since 2019
ATM
storefront
ADA accesible
veteran discount
medical
dispensary Hours
monday
tuesday
wednesday
thursday
friday
saturday
sunday
9am - 9pm
9am - 9pm
9am - 9pm
9am - 9pm
9am - 9pm
9am - 9pm
9am - 9pm
Photos

Show all photos
56 customer reviews
review this dispensary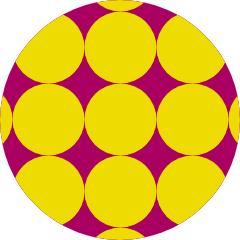 thefirestationmi
on April 27, 2020
Great selection of products and incredibly friendly and knowledgeable staff. The owners are local and you can tell they care so much about their customers. I have mobility issues so ever since they started offering free delivery I have been ordering online and getting it delivered to my house - so incredibly helpful to me. Absolutely love this place!!
Dispensary said:
We do it for customers like you :) We're happy you've become a home delivery regular! Thank you so much for the kind words.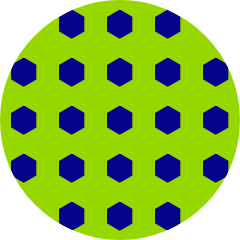 Ashleyann121
on April 15, 2020
These guys are amazing I had faulty cartridges and they made sure I left with them working I will always come here awesome customer service, amazing product and great prices.....Thank you guys
Dispensary said:
Your are very welcome Ashley. Thank you for the awesome review.
Found this place on weedmaps as I was driving through the area. Seen some comments about the security named Dustin. I ran into him working pickup (I think) and gave him a hard time. He ended up being tremendously helpful. We ran into someone else in line who said he was the first one to help them with their issue and helped them set up a device on his off time even. This place is by far the best weed shop I've visited and I'll be back again on my way through. Thank you firestation!!
Dispensary said:
Thanks Jlapine! Dustin is a truly great and caring person. We're so lucky to have him. We can't wait to see you again!
see all reviews