About this dispensary
Sunnyside Cannabis Dispensary - Champaign (medical)
Leafly member since 2016
ATM
debit cards accepted
storefront
ADA accesible
veteran discount
medical
dispensary Hours
monday
tuesday
wednesday
thursday
friday
saturday
sunday
9am - 9pm
9am - 9pm
9am - 9pm
9am - 9pm
9am - 9pm
9am - 9pm
9am - 9pm
Photos

Show all photos
Promotions
$5 Off Cresco Liquid Live Resin and Concentrates
Valid 7/7/2020 - 7/13/2020
---
After 420, the next most important three-digit number in cannabis has to be 710. If you flip the numbers upside down, it spells OIL—the broad classification used to describe all kinds of amazing concentrated products. In honor of 710, enjoy $5 off Cresco Liquid Live Resin and concentrates. Plus a free lanyard with Liquid Live Resin purchase.
Valid through 7/12.
see all promotions
25 customer reviews
review this dispensary DadamLoveBihh
on March 26, 2020
This place is amazing! The staff is not too informative/educated about products though?! I am in and out(Medical Card) and flower is usually top knotch! The AERIZ pink lemonade is next level! They are honest about what they do and don't know . Will keep it real on whether stuff will stay stocked or go fast. Way better experience than the rude people at NuMed.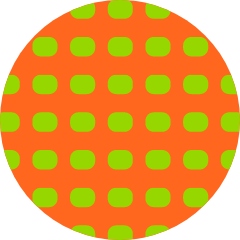 OutlawTorn78
on January 11, 2020
Beware of the 5 hour wait standing in lines outside in all weather. After I had waited a little over 2 hours the entire line was told that Sunnyside is currently out of recreational flower, and that everyone was going to be limited to one product from the other categories of preroll a, concentrates, edibles, or vapes. Now we were praying to just get something to justify the insane wait. Once inside the store, it was a crazy desperate "at this point just give me whatever you have left" type of buying experience for all of us. There was no choosing from any selection, and you were lucky to get to choose from indica or sativa if buying a preroll or cart as your one item allowed. I do have to say though that the 1g Full Spectrum Hash Oil-Tropicana Cookies is fucking amazing. Flavor is straight up sweet orange with a trace of pine on the nose exhale. Potency is Put Your Ass In The Couch.
see all reviews