Reviews
53
5.0 out of 5 stars
Quality 4.9
Service 5.0
Atmosphere 4.9
Beautiful store, great deals, knowledgeable and friendly, and awesome product selection. Best dispensary in Seattle hands down Addictedtobass
on February 14, 2020
I have been a regular costumer for almost 2 years and it's for real the best place ever! Amazing deals on flower and dab and a huge selection of products. The staff are so friendly and atmosphere is super chill. nicole420812
on April 20, 2019
I love the atmosphere here, but the best part are the budtenders!! They really know what they are talking about when it comes to my concentrates!!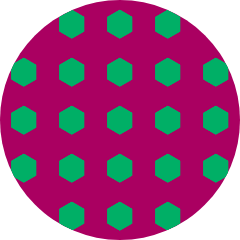 hackbackwards
on February 22, 2019
There are a lot of reasons to like this place - good prices, great deals, wonderful selection - but it's the atmosphere and employees that really make a difference. I come in almost every day mostly using joints as an excuse to exchange pleasantries with some really chill folk in a very comforting environment. It's nice to pull up a chair and talk pot. Special shout-out to Morgan, who's really made me feel welcome there!
Dispensary said:
Thank you so much hackbackwards for the awesome review! We really do try to make everyone feel as welcome as possible here at Green Fire and great ratings like this help us so much :) See you soon!
fruitbat420
on July 18, 2018
My favorite location! Best prices, nice bud tenders, and an epic chill spot.
Dispensary said:
Thank you very much! We look forward to seeing you again!
eminellenbach
on July 12, 2018
A solid dispensary!!
Dispensary said:
Thanks so much for the review! :) We appreciate you!
This is my new favorite dispensary! The staff here were so nice and were very patient with my questions. Green Fire definitely has the best prices in the SoDo area. The CBD tincture that I always at night is $15 cheaper here then at the other stores in the area. They have a great selection of products all at different price ranges.
Dispensary said:
Thank you so much! We are so happy you had a wonderful experience. We are expanding our inventory so we will have even more products at great prices the next time you visit! ;D
Good product and prices
Dispensary said:
Thank you! So happy you had a great experience!
Nice store layout. Helpful staff who seemed to know the products. Automatic discounts as you buy more volume. I tried a low-shelf Green Crack from Buddah Cannabis and top-shelf Jack the Ripper from Northwest Finest. While the top-shelf was more visually appealing, I think their lower priced stuff is of good enough quality that you don't need to overspend.
Dispensary said:
Thank you so much for checking us out. We are happy you were satisfied with the products you purchased. We have tons of great deals and discounts for our customers. Next time you're in sign up for our loyalty program, customers get 15% off every fourth visit. SureSmokesAlot
on March 4, 2018
Nice n chill laid back spot. Service was perfect definitely 5🌠 bud tender was knowledgeable about the flower that was available. Most def will be back 4 more
Dispensary said:
We appreciate you! And we hope to see you back very soon!