About dispensary
Greenhead Cannabis - Vancouver
Welcome to GreenHead Cannabis, purveyors of craft cannabis in Vancouver, WA! The GreenHead brand was created and inspired by an allegiance to the intrepid, trailblazing, and socially responsible cannabis lifestyle. Our mission is to establish an extraordinary cannabis lifestyle brand for both novice and seasoned consumers, enhanced by partnering with sustainable and organic growers. We strive to maintain a comfortable, discrete and pleasing environment, which is meant to be leisurely enjoyed. We are proud to collaborate with the most unique and innovative brands in the cannabis industry and adhere to the values of education and customer service.
Leafly member since 2015
ATM
storefront
ADA accesible
veteran discount
recreational
dispensary Hours
monday
tuesday
wednesday
thursday
friday
saturday
sunday
9am - 9pm
9am - 9pm
9am - 9pm
9am - 10pm
9am - 10pm
9am - 10pm
9am - 9pm
Photos




Show all photos
Promotions
El Ella Party Packs
Valid 1/28/2019 - 8/29/2021
---
With rotating strains like Dutch Treat, Lemon Cheesecake, GDP and many more, El Ella is indoor grown, hand trimmed and a helluva deal! Party packs are designed to give you a variety of strains/options for one low price. 4 x 0.5g Pre-Rolls $12 (Save $2) 1 x 2g Flower & 2 x 0.5g Pre-Rolls $20 (Save $3) 2 x 2g Flower $30 (Save $2)
First Friday - 20% OFF Green Revolution
Valid 3/6/2020 - 1/1/2022
---
All Products from Green Revolution are 20% OFF all-day the First Friday of EVERY month. This includes CBD and THC tinctures, topicals, capsules, RSO, infused beverages, gluten-free baked goods, joystick pre-rolls, sublingual spray tinctures and Doozies gummies.
Sale price cannot be combined with any other promotion or discount. While supplies last.
see all promotions
34 customer reviews
review this dispensary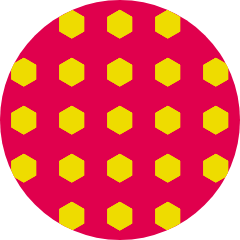 stevenalexander
on February 5, 2020
The 1st time I was in the store there was an industry discount. They decided to take away the industry discount. I wont be back and I'll be telling others about this awful "policy". I would no longer recommend this dispensary. Terrible customer service. Essentially the blond.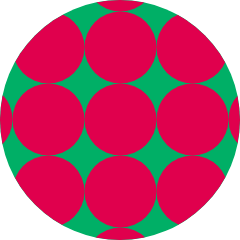 michael.420
on March 5, 2019
I was charged $25 to be entered into the medical database. Imaging my disgust when I went to the OTHER medical dispensary in town and discovered that I was lied to and the actual fee FOR ANY DATABASE entry is $1! It is really messed up that they are gouging medical patients. I will NEVER set foot in there again. High End Marketplace is the place to go in Vancouver.
Dispensary said:
Hi Michael- I apologize that you were misinformed by High End Marketplace. It is at the discretion of each store in Washington State to set their own price for database entry and medical card printing. We've had to purchase the software and hardware needed to participate in the program, not to mention the supplies needed to generate the cards themselves (printer, ink, laminating machine, camera, etc.). We also pay for our employees to be certified (which is very costly) as well as their hourly wages to make the cards. The process to make the cards generally takes anywhere from 15 minutes to an hour. We choose to pass the savings to our medical patients through their purchases at our dispensary. That's why we offer a 20% discount across-the-board for medical patients on every cannabis product that we carry. We hope to see you again so that you can take advantage of that discount on your future purchases. Best, Tasha & Amy Willitmelt360
on February 20, 2019
Small but well utilized space that is warm and inviting. Good selection of quality products and competitive pricing. Sam was great at answering all of my questions, and even recommended one of my favourite strains! Will be a continued customer at Greenhead as long as she is there!
see all reviews