Om of Medicine – Recreational and Medical
About dispensary
Om of Medicine – Recreational and Medical
Established in 2010. NOW OFFERING DELIVERY (OM TO HOME)! Visit www.omofmedicine.org for more information. Om of Medicine is a Medical and Adult Use Cannabis Outlet in Ann Arbor, MI. Providing high quality cannabis for recreational and medical guests. We carry a vast array of cannabis products and frequently update our menu with new and exciting options. Om of Medicine opened its doors on July 31, 2010. Nearly 10 years of serving Medical Cannabis Patients in the State of Michigan and we are licensed for Adult-Use sales! There's a lot of history in these four walls, come visit us and feel the energy! We validate parking for 1-hour in Republic parking structures. Guests are more than welcome to accompany you into our Member's Lounge. Visit our website (https://www.omofmedicine.org) to view our menu, daily deals, place online orders, sign-up for loyalty points, and more! Take our current IRB approved research study here: https://www.omofmedicine.org/2019/05/27/assessinge Benefits of being a guest at Om: • Diverse selection of high-quality medications • Free monthly Comedy Shows, Patient Education Groups, Yoga Classes, & More! • Gallery of inspiring local art • Handicap accessible facility • Curbside wheelchair service • 1-on-1 private consultation room • Discounts for Veterans, Seniors, and Disabled patients • Delivery within a 10 mile radius. M-Sat 2-6pm
Leafly member since 2010
storefront
ADA accesible
veteran discount
medical
dispensary Hours
monday
tuesday
wednesday
thursday
friday
saturday
sunday
10am - 8pm
10am - 8pm
10am - 8pm
10am - 8pm
10am - 8pm
10am - 8pm
12pm - 4:19pm
Photos




Show all photos
Promotions
Medical Rewards Program- Spend $250 and get $50 off your next visit!
Valid 10/6/2019 - 4/17/2025
---
For every $250 you spend, receive $50 off your next visit. As long as your phone number is up-to-date in our system, the points will accumulate when you shop at Om! For our patrons with valid medical cards only.
Make sure your phone number is updated in our system next time you come to Om.
see all promotions
73 customer reviews
review this dispensary
Leefkish
on March 31, 2020
No better feeling than having a second place to call home.. I could call this place my second home, easily. I'm welcomed with flowers and leave smiling ear to ear. With the pandemic we're facing no one is allowed inside.. I MISS IT 🍃💚 glad I can still shop curbside. Thank you I'm Of Medicine.
Dispensary said:
We miss you too! we understand how important it is to still have access to medicine during these trying times, we are always here for you! thank you for your positve feedback Realer419
on December 23, 2019
Great place. amazing people for what there doing for recreational patient's. Anyone looking for a great we'll priced, warm, indoor experience needs to go to OM of Michigan.Best dispensary in the state hands down. Came in expected one price and as it turns out the price online was wrong. It was less!!!!! blew my mind almost hugged that guy lol
Dispensary said:
Thank You! we look forward to seeing you again!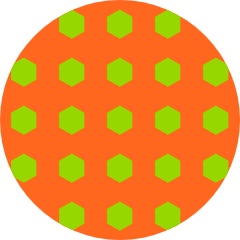 Tcdunlevy
on December 23, 2019
Would definitely recommend coming here! Everyone is always so nice and the atmosphere is very relaxing and welcoming. They also have a great selection of products and are helpful/knowledgeable about them!
Dispensary said:
Thank you so much for coming in today! We are grateful to have you. :)
see all reviews